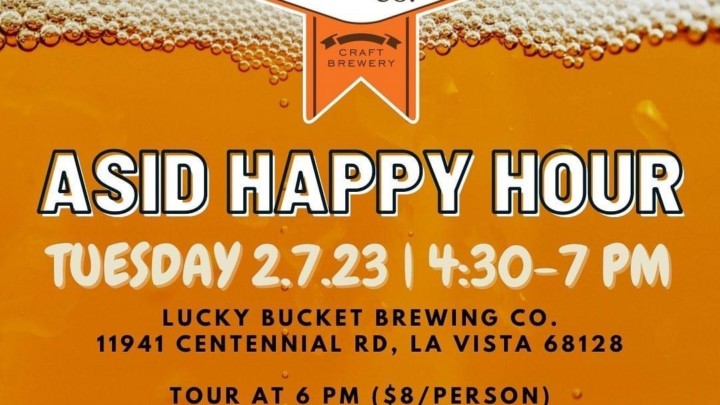 Description
The first Happy Hour of 2023 is set!
*Lucky Bucket, 11941 Centennial Rd, La Vista
*Tuesday, February 7th event from 4:30-7PM
*Optional Tour starts at 6PM (approximately ½ hour); Tour Cost is $8.00 per person (to be paid by member). Minimum of 6 people required for the tour.
*Students/under 21 are allowed, as they have non-alcoholic beverages as well.
Please RSVP so we can have an accurate head count. Thanks!